The big data of real estate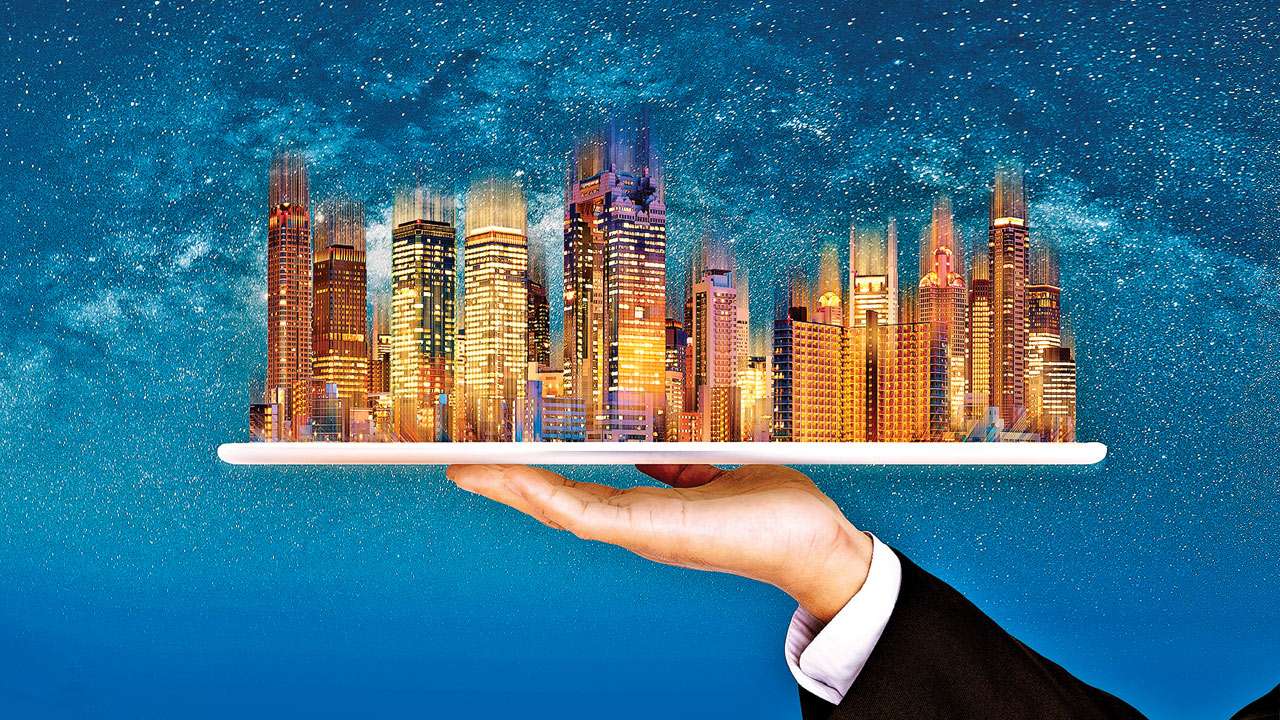 Irrespective of industry, location or client base, technological advancement is indiscriminate in the wave of disruption it brings. This disruption has become the new norm for businesses, and commercial real estate is no exception.
While the gravity of disruptive forces varies across industries, there remains a unanimous element – technology and more broadly, data. The fusion of technology and data has given rise to a dynamic new sub-sector of real estate, PropTech. Given its far-reaching effects, PropTech has been gaining traction in recent years as one of the biggest game-changing trends in real estate.
But while technology has empowered the rise of PropTech, it is underlying data that will ensure its proliferation in commercial real estate.
Big data goes by many definitions. It refers to a critical mass of data sets. Functionally, it is responsible for gauging predicative behaviour, trends, or customer tendencies.
With the Internet of Things (IoT) and plethora of data available, the real estate sector will continue its race to leverage data. Most visibly perhaps, it will harness data more strategically to optimise user experiences.
So where does the use of data in commercial real estate in Asia Pacific and the globe currently stand? To answer this question adequately, it is important to first understand that the real estate sector cuts across a wide spectrum of property-related operations, ranging from brokerage to property management and valuations to workplace solutions.
Given this background, commercial real estate providers are looking at data sets to build specific solutions and provide more actionable intelligence for clients.
For example, PropTech solutions now extend to harnessing data sets including leasing and sales activity, development site trends, building, asset management data, residential sales and valuation portfolio data.
Digging deeper, more sophisticated workplaces allow users to reserve desks, automatically adjusting the lighting or temperature to individual preferences – all through an app.
Elsewhere, using data gathered from meeting room bookings and office usage patterns emerge, enabling facilities management operators to maximise efficiencies of space.
They will be able to map out peak periods of space usage and shut down power and water supply when they are not in use, or place unused zones in a low-power mode to maximise energy savings.
Considering this, commercial real estate providers are looking at data sets to build specific solutions and provide more actionable intelligence for clients.
To enhance the decision-making process and improve the way a company can support and advise clients, big data analytics are becoming increasingly dependent on demographic and cultural trends. This is especially useful in diverse markets like Southeast Asia.
Nowadays, real estate's relationship with big data focuses more on consumer activity, footfall data and food and beverage consumption activities.
Ever more broad, geographic data relating to demographics, government infrastructure and macroeconomic data are front-and-centre when designing and implementing PropTech solutions for clients. Thus, we see use of data in commercial real estate transcending its traditional boundaries.
In our case, CBRE already has multiple tools utilising commercial real estate data. However, only when referenced against demographic, economic and geographic information are we best positioned to guide and support our professionals in the advice they're offering.
We expect to broaden this solution set, but maintain a cautiously optimistic attitude as there are certain pitfalls facing the mainstreaming of big data-driven PropTech.
The primary challenge surrounding the use of big data in real estate is how it is interpreted – intelligently, securely and from an aggregation standpoint.
Then comes the understanding of exactly what to do with the data sets, how best to analyse it and what insights can be extrapolated. And then, of course, the biggest challenge of all: how to ensure it benefits a client's demands and requirements.
With any large data set comes inevitable questions around security. PropTech is facing the same issues. For any PropTech solution, ensuring that security, sovereignty and cyber-defence are appropriately in place is essential.
Furthermore, the success of data-driven PropTech will hinge on the transparency and reliability of data in certain markets. From where we stand, before we begin building strategies around analytics, we must first ensure that the data is legitimate.
Data legitimacy is built on two key pillars. Firstly, how readily available and complete data sets are for your industry, and secondly, the reliability of that information.
Establishing data legitimacy differs by geography. In many Western markets, there are whole industries dedicated to the aggregation and cleansing of certain data sets, while in South East Asia, the most reliable data source is often to manually key in this information into a local database.
As such, being able to effectively acquire information in a standardised manner is obviously a massive hurdle to a big data strategy.
Bringing it all together, big data will play a far more important role in reshaping global commercial real estate. For providers, capturing big data confronting its challenges, allows us to meet client needs proactively rather than reactively.
For the wider real estate sector, there is no better time than now to strategically navigate the sheer volume of available data, appropriately manage its risks and build a suite of services based on intelligent information.
["source=dnaindia"]