Markets close on Wednesday, OPEC meets — What to know in the week ahead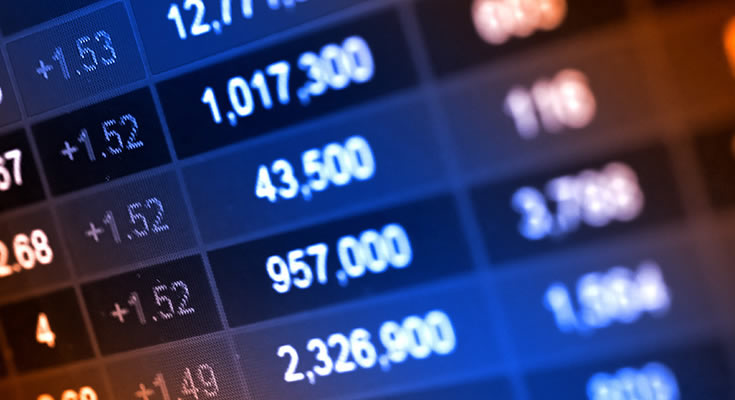 After a busy week with market-moving speeches from Federal Reserve Chairman Jerome Powell and Vice Chairman Rich Clarida and the start of the highly-anticipated G-20 summit in Argentina, next week is also gearing up to be packed with key events. Note, that in memory of President George H.W. Bush, all of the major markets will be closed on Wednesday, December 5.
Saturday's working dinner between President Trump and President Xi Jinping at the G20 summit in Buenos Aires was a "highly successful meeting," according to a statement released by the White House. President Trump has agreed to leave the U.S. tariffs on on $200 billion worth of Chinese goods at 10% effective January 1, 2019. The two leaders have agreed to work toward structural tech negotiations for the next 90 days. If at the end of those 90 days, no meaningful negotiations transpire, the tariffs will increase to 25%.
"This was an amazing and productive meeting with unlimited possibilities for both the United States and China. It is my great honor to be working with President Xi," Trump said.
While it was originally scheduled for Powell to testify before the Joint Economic Committee on the economic outlook on Wednesday, it is uncertain whether or not the hearing will be rescheduled due to National Day of Mourning.
The Fed's Beige Book is also scheduled to be released at 2:00 p.m. ET on Wednesday.
While it is still widely expected that the Fed will raise rates at its next meeting Dec. 18 to 19, Deutsche Bank wrote to clients that Powell'a and Clarida's speeches last week may have marked a shift in the central bank's tone for the future. The speeches "by the FOMC's leadership had the potential to mark a turning point in the Fed's narrative about its tightening cycle. While we view Chair Powell and Vice Chair Clarida's comments as raising the risk of a Fed pause as early as the first half of 2019, we do not believe their comments undermine the pre-existing Fed narrative that monetary policy should be returned to a neutral stance."
Crude oil (CL=F) has been getting pummeled. After falling below $50 a barrel this week, the commodity just posted its worst month in a decade as global supply concerns continue to weigh on prices. The Organization of Petroleum Exporting Countries (OPEC) will meet in Vienna on Thursday. Because of oil's recent weakness, the meeting between OPEC and its main partner Russia will be an extremely important meeting.
"The next OPEC meeting will likely be closely monitored by markets given recent oil price movements (Brent and WTI decreased 30% since early October). While it is was earlier believed that Saudi Arabia would agree to cut production, recent statements suggest that may not be the case unless other oil producers also cut output," Barclays wrote in a note.
Economic calendar
As December begins, the jobs number on Friday is expected to show that the economy added 200,000 jobs in November versus the blowout 250,000 jobs added in October, according to economists polled by Bloomberg. The unemployment rate is expected to remain the same as the prior month at 3.7%.
According to Wells Fargo, "It is worth a reminder that one month of data does not make a trend, and that is particularly true when it comes to the jumpy and heavily revised payroll numbers. That makes it unlikely in our view that even a large downside miss would lead the Fed to hold off on a rate hike in December. If, however, the next couple of months' jobs numbers show the trend in hiring is slowing, that could put the FOMC on a more gradual upward path in 2019. An upside surprise to payrolls or wages in November would point to the FOMC being likely to raise rates more than markets currently have priced in for 2019."
Monday: U.S. manufacturing PMI, November (55.4 expected, 55.4 prior); Construction spending month-on-month, October (0.4% expected, 0.0% prior); ISM manufacturing, November (57.6 expected, 57.7 prior)
Tuesday: N/A
Wednesday: MBA mortgage applications, week ending November 30 (5.5% prior); ADP employment change, November (195,000 expected, 227,000 prior); Markit U.S. services PMI, November (54.4 expected, 54.4 prior); Markit U.S. composite PMI, November (54.4 prior); ISM non-manufacturing index, November (59.1 expected; 60.3 prior)
Thursday: Initial jobless claims, week ending December 1 (225,000 expected; 234,000 prior); Continuing claims, week ending November 24 (1.71 million prior); Factory orders, October (-2.0% expected, 0.7% prior); Durable goods orders, October (-4.4% prior)
Friday: Nonfarm payrolls, November (200,000 expected; 250,000 prior); Unemployment rate, November (3.7% expected, 3.7% prior); Wholesale inventories month-on-month, October (0.7% expected, 0.7% prior); University of Michigan sentiment, December (97.0 expected; 97.5 prior)
["source=cnbc"]