Economy has slowed down over the last two quarters, says chief economic adviser Krishnamurthy Subramanian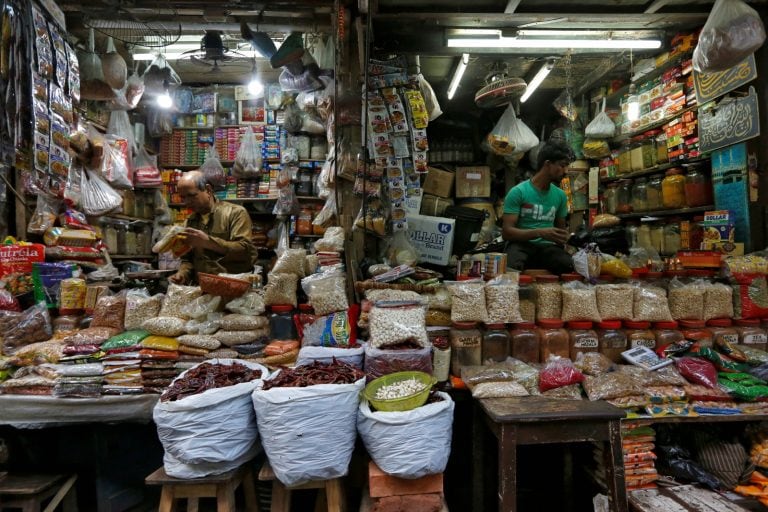 There has been some slowdown in the Indian economy over the last two quarters, said chief economic adviser Krishnamurthy Subramanian in an interview to CNBC-TV18.
He said, "Historically, economy gets into wait and watch mode ahead of elections," adding, "Election season adds to uncertainty."
Subramanian said he expected the slowdown to 'abate' post elections. He said, "Overcapacity has led to this slowdown and capital formation is slow due to demand slowdown."
Corporate investment has ebbed due to lack of demand and over-capacity, he said. He, however, said that the Indian economy is expected to end financial year 2019-20 with a GDP (Gross Domestic Growth) growth rate of 7 percent.
The World Bank, on April 8 pegged India's GDP growth rate for FY20 at 7.5 percent. It said this growth will be driven by investment — particularly private, better exports and domestic consumption.
In its latest World Economic Outlook, the International Monetary Fund (IMF) cut India's growth forecast by 20 basis points to 7.3 percent for the current financial year, citing National Accounts Statistics data, which indicated softer underlying momentum.
The IMF, on April 12 said, "India is projected to be growing over 7 percent both in 2019 and 2020 which makes it one of the fastest growing large economies of the world."
In the April meeting, the Reserve Bank of India's (RBI) Monetary Policy Committee (MPC) cut India's GDP growth forecast for FY20 to 7.2 percent, due to weakening global economic growth and slower pick-up in the domestic investment activity.
["source=cnbctv18"]